Nestled in their own little valley and surrounded by babbling brooks, Tiny Vermont was built as an escape for friends to get away in the heart of the Green Mountain State! 
The world is a crazy place right now, and things can seem overwhelming. Everyone is looking forward to when things can go back to hugs and handshakes, and being close to the ones we love. That being said, the spirt of Tiny Vermont is togetherness, and, given the current situation, the tiny houses offer a great way to spend time with friends and family, while having separate accommodations to maintain safe distancing. 
Grill out on the deck, play some corn-hole, relax around the fire pit, and check out all that Quechee/Woodstock and the surrounding area has to offer (which is a lot!). Be it swimming, biking or golf in the summer, leaf-peeping and hiking in the fall, skiing or riding in the winter or brewery-hopping in the spring, Vermont is the perfect year-round vacation destination! Check out the EXPLORE page for a complete list of things to do in the area…
Tiny houses are not just fun and cozy, they are better for the environment, with their smaller carbon footprint, they require less energy to heat and cool, and create less waste. 
We look forward to your stay!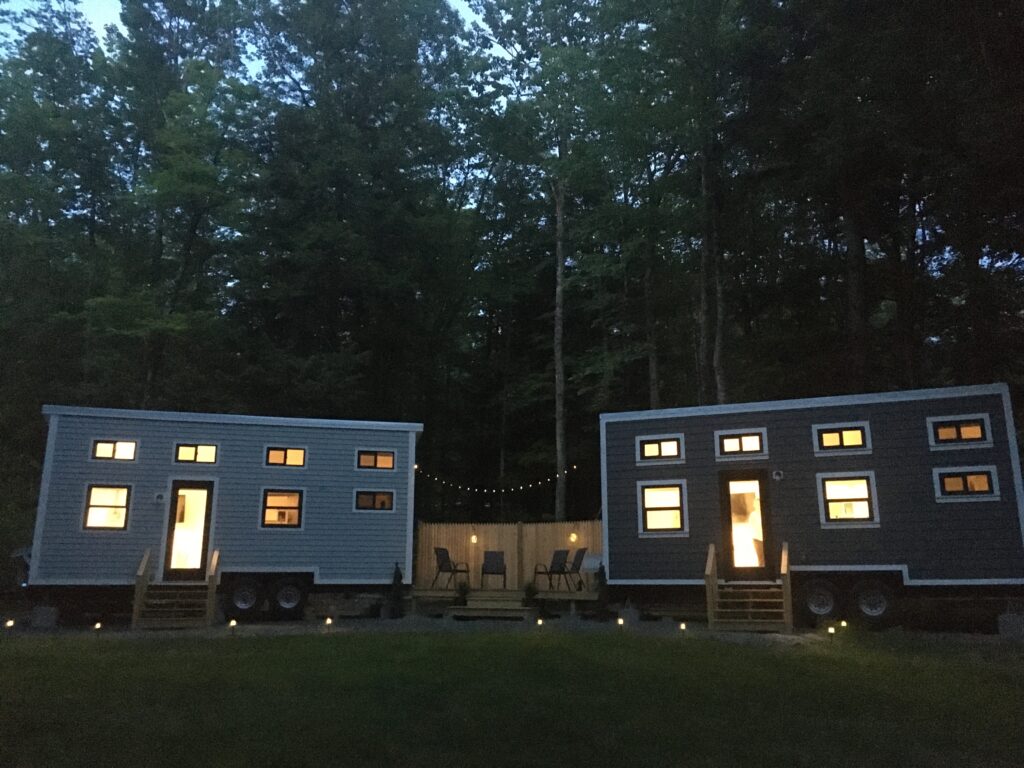 Answers to common questions: